ENJOY THE FRESH TASTE OF LIBERIA'S CLUB BEER
Our products are distributed to wholesalers and retailers. We ensure the availability of fresh products in collaboration with our distributors. There is always a local retailer "just around the corner"

DISTRIBUTION CENTERS AROUND MONROVIA AND RURAL PART OF LIBERIA
CLUB BEER OUTLET  –  SINKOR, MONROVIA Opening hours: Monday to Saturday, 7am to 9pm Location: Nokia Building, Tubman Boulevard, Monrovia
If you are a beer lover, organizing a party or a retailer who prefers to purchase the easiest way possible visit the Outlet in Sinkor. The store always has fresh CLUB BEER, Guinness Foreign Extra Stout, Soda Water. You are welcome to visit and enjoy a Draft Beer. The outlet exclusively sells CLUB Merchandising Materials such as Glasses, Keyholders, Shirts, etc.
CLUB BEER LARGE – PREMIUM LAGER AND SMALL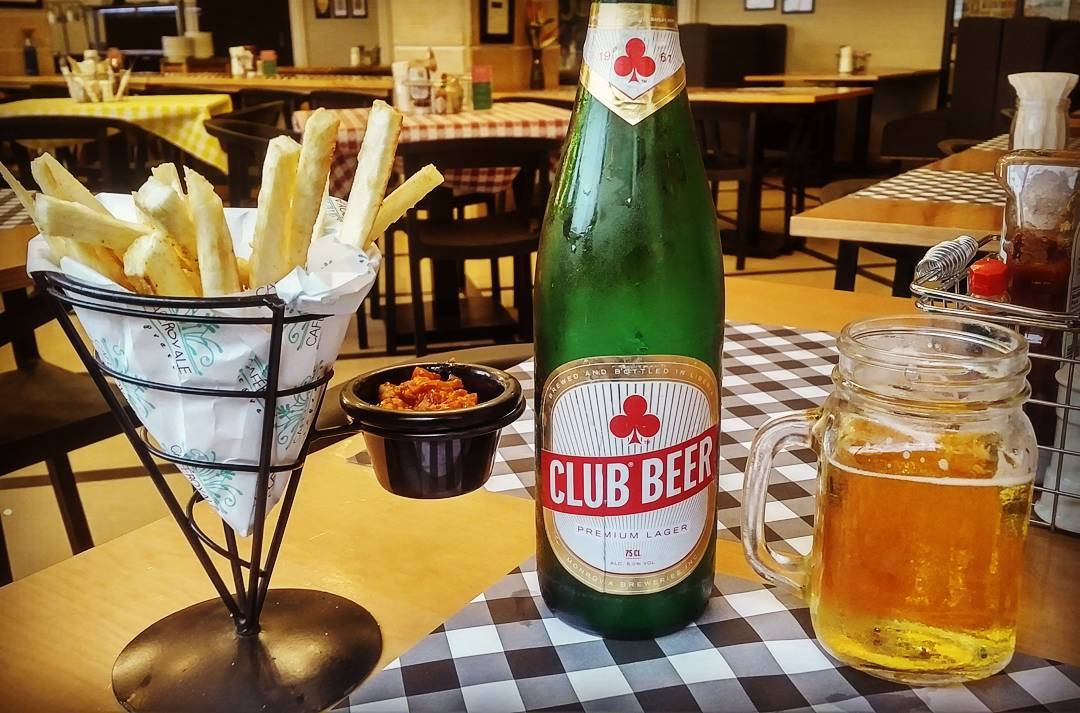 Share a moment with a great friend at Liberia's spots and Enjoy the classic large bottle together with him and her. CLUB BEER is an African beer like no other: Crafted by Liberians for Liberians!
OVER THE YEARS CLUB BEER FACTORY PUT UP A DIFFERENT VARIETIES
Club Strong – Bold perfection in craftmanship and taste. Brewed with finest ingredients, to 7% alcohol, giving it a strong flavor. With a fruity and hoppy finish, CLUB Strong you will let you experience perfect taste.
GUINNESS FOREIGN EXTRA STOUT
Foreign Extra Stout is a beer like no other. The most full-flavored of all. Singular and striking. Uniquely satisfying. Brewed with extra hops and roasted barley for a natural bite. Bitter and sweet. Refreshingly crisp. Always rewarding.
The Factory Have Upgraded most of its pieces of equipment To Produces Multiple Products Other Than Just Beer But In Additional a Beer Soda. 
Beer Factory Also From Time To Time Employ Thousand Of Liberians Who Well Trained To Produce The BEST Beer In West Africa or African  As Whole. If in Doubt Next Time You Visit Liberia
DON"T FORGET TO HAVE A TASTE OF LIBERIA'S CLUB BEER!!
The Factory Also Now Produces Their own Bottles and Can Be Sold To Other Factories, Companies, and Individuals Across the Nation
Beginning of 2016, The company intensified their efforts to operate it own skills training program.  The Monrovia Breweries Skills Training Center will provide training for unskilled employees, contractors, casual workers, and a select number of high school graduates, as well as provide refresher training for our skilled employees.