A Little introduction about Liberia
Liberia is a country describes to be a place of fun loving, hospitality and naturally beautiful and not to forget our natural-resource rich; determined and resilient people living in Liberia.
 MAKING YOUR TRIP
Here are some of the things you may need to be aware of before making your trip to Liberia.  Having to understand and learn some basic culture custom about where you about to visit is very  important. Let's start up  to with the climate or the type of weather you're about to encounter in Liberia. Sharing some ideas of information will help you to prepare for your trip, and most especially if you haven't been home for a while or maybe this is your first trip then this article will help you in preparing you for such trip by providing you with some travel guideline as to what to pack.
TIPS #1: Just a quick a summary before going forward  into trip items details:
 The busiest month for tourism in Liberia is January, followed by November and June at which time the Prices for hotels and flights will becomes most expensive in Liberia.  So we advise, the best thing to do is to always purchase or paid for your plane ticket, hotel booking, and Passport processing advance during these months  to avoid high travel expensive.
And by September, the traveling of tourists and other business travelers become slower visiting Liberia and that can be another good time to travel but depends on your understanding of the climate. For those willing to visit during such time may find it less expensive them those traveling during the busiest time of the month.
Remember Liberia has two type of seasons Rainy and summer season
First the Tropical, hot, humid, dry season (November to April) with hot days;
And lastly the wet season which start from (May to October) with wet, cloudy days and frequent heavy rains. Is best as a traveler visiting Liberia to take the weather into consideration while planning your trip.
So, when is the Best to be in Liberia?
Based on the climate and weather in Monrovia, the best time to go is January. In January the Temperatures average in the high 80s F and in it lower 30s C during the day. So, the best time in Liberia is January.
To general about the overall BEST TIME TO VISIT IN LIBERIA is the SUMMERTIME. The summer is know as the dry season which begin from October 15 each year and the rain season begin April 15 each year. During the summer you will have the opportunities to accomplish a lot in Liberia most especially if you're on a business trip or just going for family or a tourist visit.
The Next Question is What to Wear During summer Season in Liberia?
During your trip in Liberia, what to wear during a specific season is very important for both seasons, the weather changes and you may need to bring with you a suitable wearing. First , let list stuffs needed for the summer. Take a look of some of our recommendation:
What to wear/what to pack:
Shorts
Jean shoes, a footwear that allows you to feel comfortable as the weather is humid.
If you're going to the beach, bring with you bathing suits, swim short or swimwear
Umbrella – why Umbrella because the sun might be too hot as it can be used for outside summer activities.
Skirts, carpi pants for both women and men
Sunscreen lotion
Waterproof luggage – due to unpredictable weather condition
Short sleeve shirts
Hats, sunglasses, hand towels and angle socks
Sandals, slippers or easy wear
Dresses
You will sweat a lot so don't forget to bring more Underwear bring more than you think you need.
Undershirts, tank tops, bra and lightweight clothing
For the rainy season you need a lot of stuffs:
A light sweatshirt and a light raincoat, umbrella for the long and heavy downpours. When traveling in inland areas and mountain ranges, you can add a heavier sweatshirt, sweater, or jacket (for rainy season, travel, when it's cold at night)
Rain boot footwear
Waterproof shoes
Long pants for both men and women
Long sleeve shirts/ blouses/ light sweaters
Hats, hand towels and long socks
You will need lots of Underwear bring more than you think you need.
Clothes to lounge around in and/or sleep in (athletic jogging pants, yoga pants, leggings etc.
Some stuffs you wouldn't want to forget  on your Trip is Electronics
Smartphone (unlocked; A SIM card that works in Monrovia it's the best way to get internet at site)
Portable speakers
Laptop (an inexpensive one, as it's hard to get repairs; most PCVs bring one)
External hard drive
SD cards and USB sticks
Camera, quality is your choice, same applies as with laptops
Headlamp
Solar chargers (fantastic, when they work)
Extra batteries or battery extenders for all your electronics
Battery-powered hair clippers (for DIY haircuts)
A plug adapter that supports outlet types A, B, C and F
Miscellaneous and other important items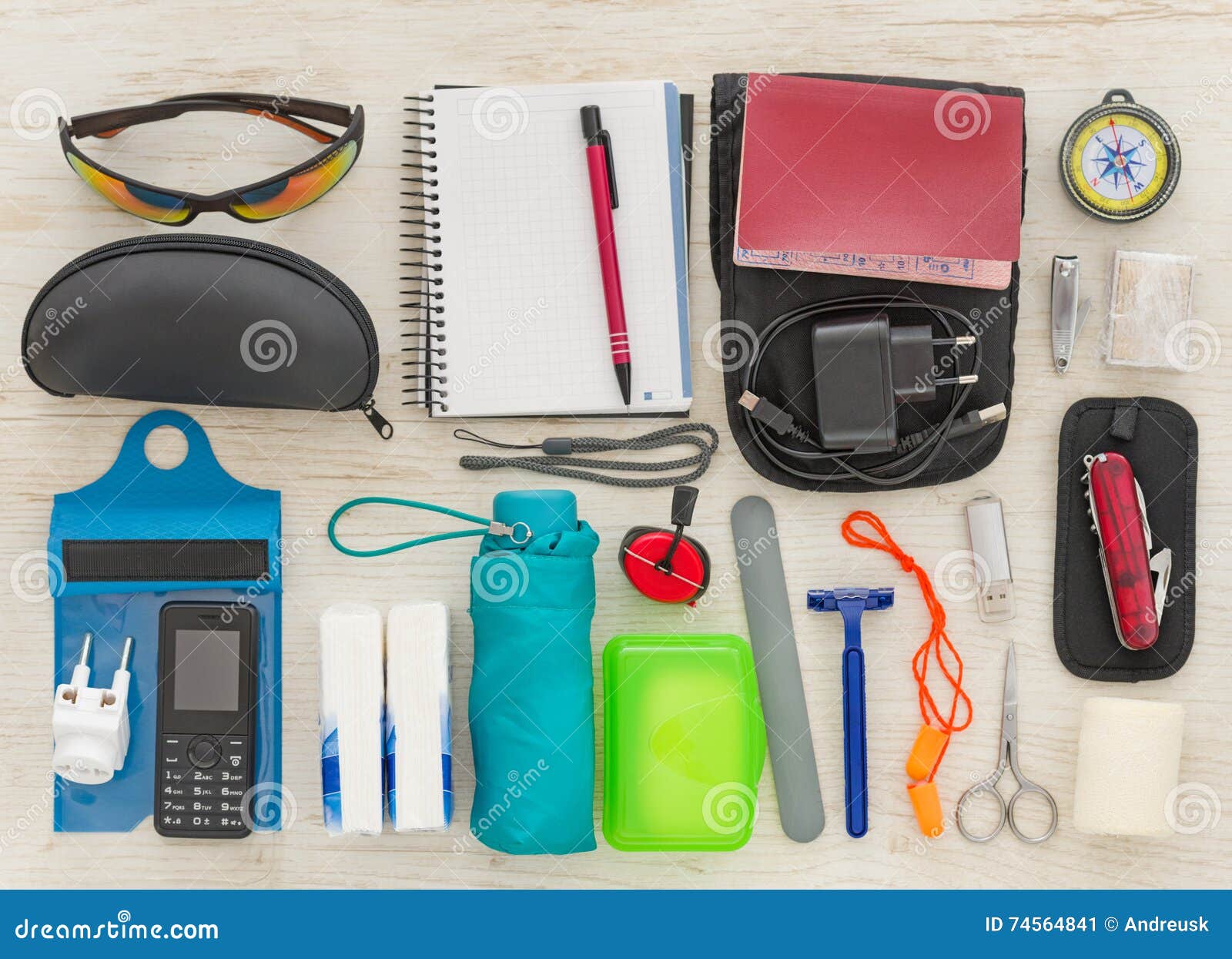 Bring towels (face towels) Facial tissues and/or toilet paper 
If your trip is longer you can bring a set of sheets
Reusable shopping bag
Bring watching and /Facial soap
Shampoo, conditioner and Lotion
Hairbrush/comb
Deodorant (bring a lot)
Bring Toothpaste and toothbrushes
Razors blade /shaving cream and Nail file and clippers
Portable Liquid soap/ hand sanitize or some wipes
Sewing kit/clothing care kit, stain remover
TIPS #2: While in Liberia Please take notice of how things are done, play along and be nice to get help.
First Liberians Do loves hands shake hands and most especially the snapping your fingers and this is done by most men. When shaking hands, meeting people you must also keep the smile, Liberians are friendly people and won't accept or understand if you're conservative.
Liberians loves sharing so if you're offer or given a food please try not to refuse it. Refusing food or anything offers during your visit to any Liberian house will make a Liberian feels insulted and think of you differently. Remember anything offer you is consider the best as a welcome.
Trip #3  CONSIDER SAFETY TRAVEL ESSENTIALS:
We Want all travelers to be safe, please always be on the lookout for intruders, pickpockets. And the most easiest way to keep yourself and your belongings safe is to keep them  closer to you at all time.
Some recommendation:
Wear pant with hidden pocket, used Money belt that looks like a real belt!, Neck wallet,Bra Stash for credit cards and cash, Luggage Travel Lock , Reflective clothing and luggage accessories Bring a headlamp or mini flashlight, better to be safe than unprepared.